What are condo fees for? Things you should know:
When you're ready to take the step to purchase your new condo or townhome, there are two important things to consider: condo fees and reserve funds.
What are condo fees?
Condo fees are billed to co-owners on a monthly basis, covering necessary expenses for the regular maintenance of common areas of the building such as window washing, lawn maintenance, snow removal, small repairs, common utilities such as water/sewer fees and garbage disposal, etc. Compared to mortgage payments, condo fees (or in Alberta, condominium contributions) are a bit more complex, have more variables and can be subject to change more often.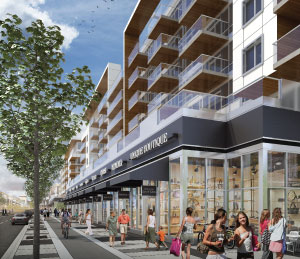 How are condo fees calculated?
Condo fees are calculated based on the value of each co-owners unit in the building. So, for example, if the value of your condo is 8% of the buildings value, you'll pay 8% of the common cost. The value of each unit is shown in each co-owners agreement as a percentage, or fraction.
Factors to determine value:
Unit square footage and placement in the building. Unsurprisingly, a 1,200 sq. ft. condo on the top floor with a view of the mountains will have a greater value than a condo that's the same size, but is on the first floor with a view of the parking lot.
Condo fees vary from building to building and region to region – depending on the location, its age, and what other desirable features it may have.
Can condo fees change?
Yes. Your condo fees are subject to change at any time, this is based on inflation and the costs of running the building. Condo fees are calculated based on projected costs for the coming year, and should include additional amounts to put toward larger repairs if needed. Unlike rent, condo fees can't increase without a vote by the other condos owners.
Condo Fees vs Reserve Fund
Reserve funds aka contingency funds are separate from the condos operating funds and help to provide a cushion for major renovations and repairs that may occur. Each month, a portion of your condo fees are deposited into the reserve fund to ensure the corporation has enough money for future repairs. Major renovations that may occur: replacing the roof or heating system or major updates to communal amenities.
Condos have become the home of choice for many homebuyers, allowing owners to get a sense of community, enjoy fewer responsibilities, and utilize more amenities. Before pulling the trigger, remember to do your research on the condo community itself so that you know how your condo fees will be used and how condo fees may affect your budget.