Where We Build

Community. Elevated.
Truman's successful and passionate 35-year track record of community building and community engagement has lead to the creation of Truman's visionary community, West District. Over the next decade, 70 acres of land in the northwest corner of Old Banff Coach Road and 85th Street SW will be transformed into a vibrant, mixed-use neighbourhood that will redefine urban living and working in Calgary.

The New Face of Calgary's Northeast.
Cornerstone is Calgary's new Northeast, spanning over 1,000 hectares of land with a stunning mix of pristine prairie views and urban amenities. Conveniently located close to Stoney Trail, Country Hills and Deerfoot Trail, Cornerstone residents can easily access a wide array of amenities including six schools, Calgary Northeast Sports Facility, the Calgary airport, Sunridge Mall, Peter Lougheed Hospital and the highly anticipated redevelopment of Deerfoot City.

The Heart of the City's 'New North'.
A community that embraces its natural surroundings–Carrington connects active, healthy living with beautiful home designs in one of Calgary's most desirable locations. Gently sloping land provides view opportunities to the west, with natural wetlands, winding pathways and lookouts to enjoy. This highly walkable, culturally enriched and diverse community, will feature a future LRT station, school site and commercial centre with shops and services.

You've never experienced 'local' like this.
From a vibrant main street to a thriving retail district, access parks and trails outside your door all surrounded by some of the best neighbours a community could ask for, you'll have a hard time finding a reason to leave. Shop, sip, sweat, get social; we have your community needs covered.

West Chestermere Living
A 20 minute drive from downtown Calgary, well positioned and accessible to many regional destinations, Chelsea is a 316 acre master planned community on the westerly edge of the City of Chestermere. At completion, it will be home to over 5,400 residents in a variety of housing types near schools, parks, neighbourhood shopping, pathways and an eco-park. Chelsea will open to the public with show homes in Fall 2019.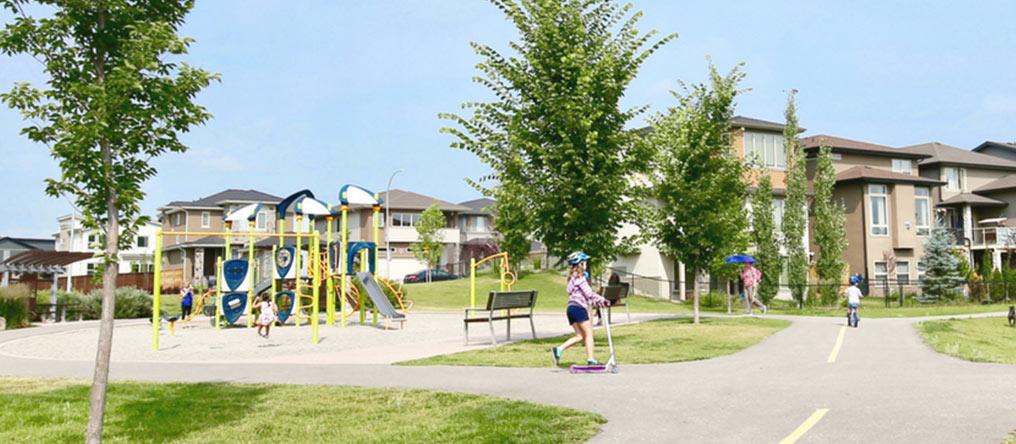 Inspired by the simplicity of nature
Walden celebrates the idyllic landscape it graces. Tranquil parks and open spaces. Traffic-calming devices that promote walking and biking. A naturalized wetland and clear-water pond. These are just a few of the features through which Walden holds tight to its natural legacy. You'll find condos, townhomes, semi-detached and single-family, all united by distinctively original fusion architecture that coexists peacefully within the community's natural setting.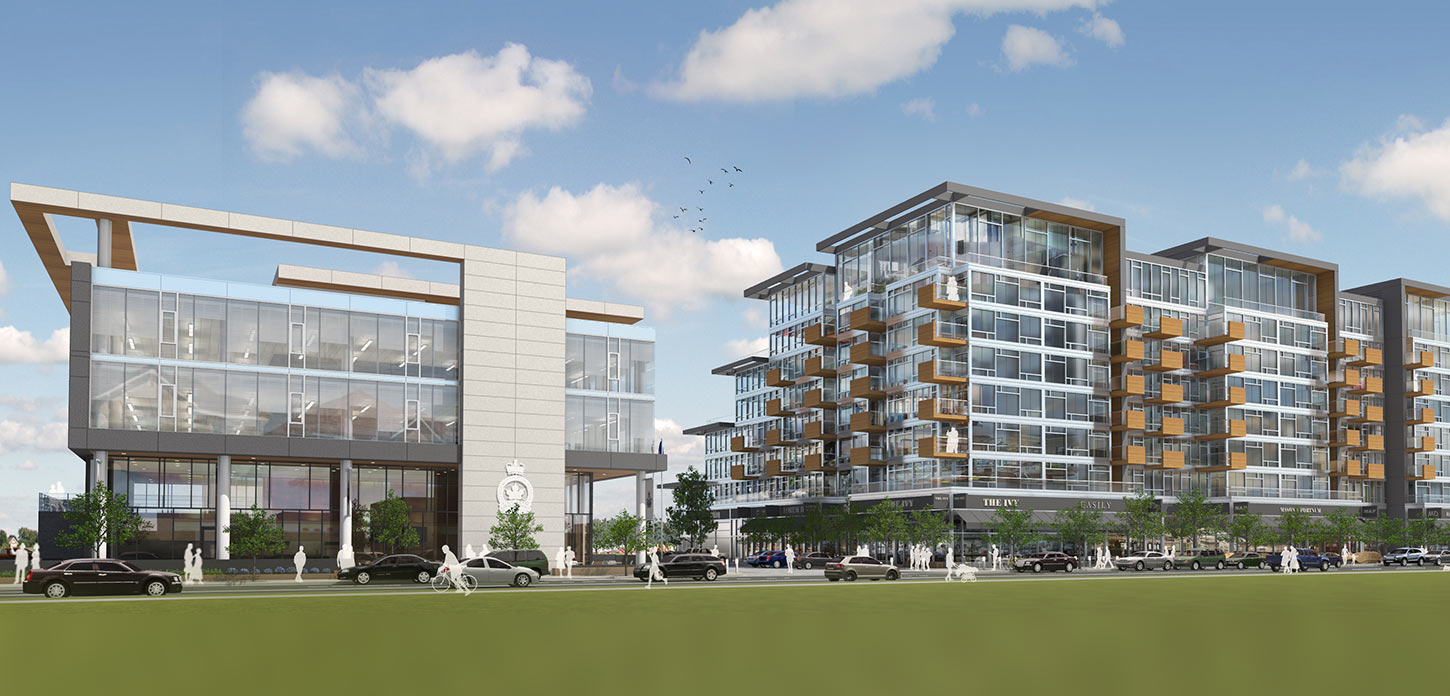 Changing the face of the city one block at a time.
Truman seeks out and builds on the most sought after AAA locations in Calgary, including the up and coming inner city areas. We focus on adding value to the overall fabric of each community we build in. Improving the public realm through our innovative engaging built forms that encourage; relationship building, culturally enriched, walkable & diverse neighbourhoods that create a strong sense of community.
New developments from Truman
Condos, Townhomes, Single Family, Estate Homes & more. View all upcoming projects & developments from Truman.