Special Offers
Heroes Among Us
Community Heroes & First Responders Discount
Canadian Forces Members, Alberta Health Services Employees, First Responders: Police, Fire & EMS, and Members of the Alberta Teachers' Association receive a discount on the purchase of their new Truman home!*
At Truman we appreciate all the unsung heroes of our community for the dedicated work you provide in ensuring the health, safety and wellness of all Albertans. As a thank you for all your hard work, we are pleased to offer you a special discount off the purchase price of a new home – receive $3,000 off homes under $500,000 and $5,000 off on homes over $500,000. Contact area sales manager today for more information.
*Cannot be combined with any other offers or programs. Clients must provide proof of employment submitted with the original Purchase Agreement.
Show Home Leaseback
Purchase one of our award winning designed show homes today. We'll pay your mortgage while the show home remains operational as well as an extra 6% per month! The monthly payment to you covers the cost of your mortgage plus extra cash on top that you can put towards the principle.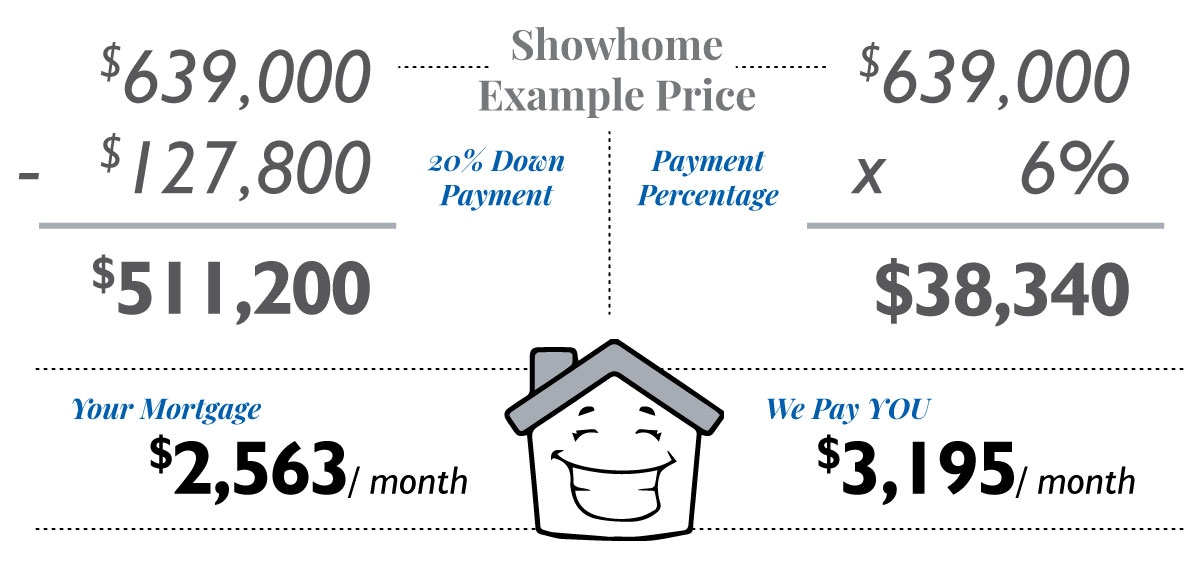 Values will vary according to community – see area sales manager for full details.
We'll Buy Your Home Program
Your Home. Sold. Guaranteed.
Have you found yourself in the situation of finding the perfect Truman home but are having a hard time selling your old home? Introducing our Buy Your Home program!
How does it work?
List your home with Truman realtor partner REMAX Real Estate (Central), and you will receive a guaranteed sale amount for your old single family home. The price agreed upon is valid for 2 months, and if it doesn't sell before the 2 months Truman will buy your old home at the guaranteed price so you can move into your NEW Truman home without any hassle or stress.
Want to learn more?
Contact us today and tell us you're interested in the We'll Buy Your Home program!