Model Home vs Custom Home. What's it Going to Cost?
Daydreaming about the perfect home is always fun, but if you're planning to bring the imagined into reality, it might be time to think about your budget. That home that perfectly fits you, your family, and all those collective needs comes at a price.
Here's what will affect the price tag.
Model Home vs. Custom Built
The cost of building a home depends on a variety of things, starting with the type of build you do. Custom built homes are typically considerably more expensive than model homes. For example, building a custom home in Calgary or Edmonton costs around $405-860/square foot, whereas a model home costs around $125-185/square foot.[i]
The main reason for this discrepancy is that the materials for model homes are purchased in bulk. Bulk purchases equate to cost savings, especially when compared to the builder that needs to order special marble all the way from Italy. It also takes far less time to build a model home – and therefore costs less in labour – because the construction plan has been optimized over time and teams know exactly what they're doing.
The 'model vs. custom' decision will have the biggest impact on your budget. If you want to design something that no one has ever seen before, the price tag will also be exceptional. If you chose to build based on a model home design, any price fluctuation will depend on the next five factors.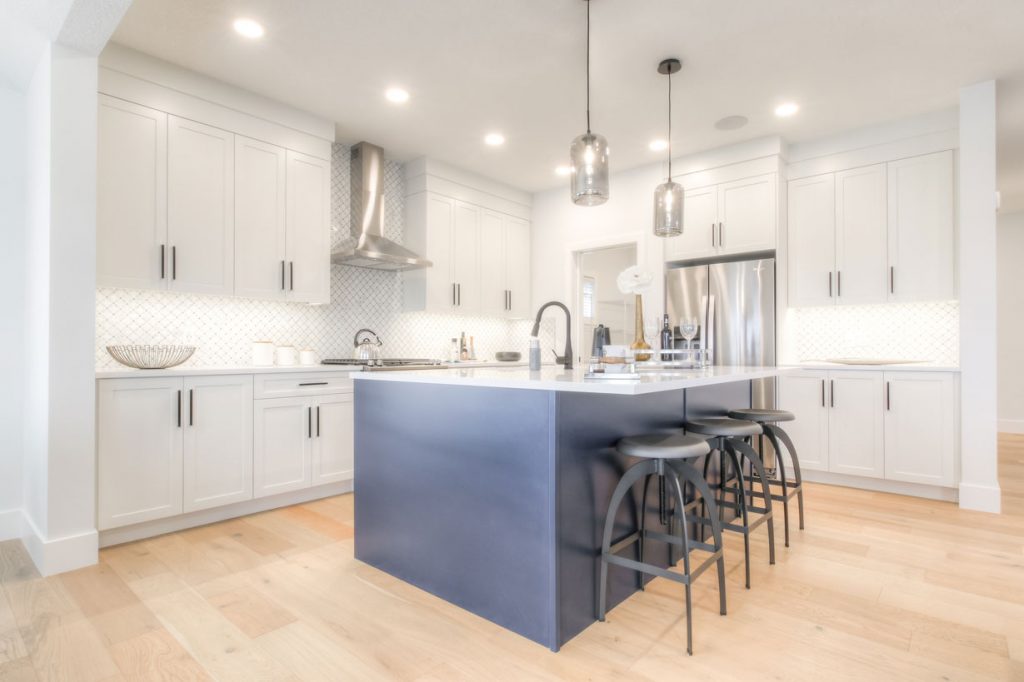 Size & Floorplan
Unsurprisingly, size has the next biggest impact on your home's price tag. Multiply the average price per square/foot by a larger number – i.e., a second floor, a basement, extra bedrooms, etc. – and the cost goes up.
However, it's not just about how much space is used, but how it's used. Architectural designs that are more complex than a typical four-wall abode will drive up prices since unusual layouts require more skilled labour, unique construction techniques, or globally sourced materials. Consider floor-to-ceiling glass windows or large open spaces. Those features pose structural challenges that need to be solved safely and with style, which usually means a few extra structural beams and hours on the job.
Location & Lot
Land – in both location and lot type – is another factor. Location dictates the initial cost to purchase the land and the average cost of labour. A vacant lot in urban or highly coveted areas will be more expensive than a rural one, and bigger metropolitans usually have more expensive labour.
After you've picked the area, you'd need to consider the type of lot in question. Is the land sloped? Does it back on to a ravine or lake? Does it have a walkout or amenities close by? Those elements will affect the final price to the home buyer.
Another factor is the building standards that need to be met. Urban areas often have stricter regulations, which may require home builders to add specific features or conduct ecological surveys (i.e., time and money).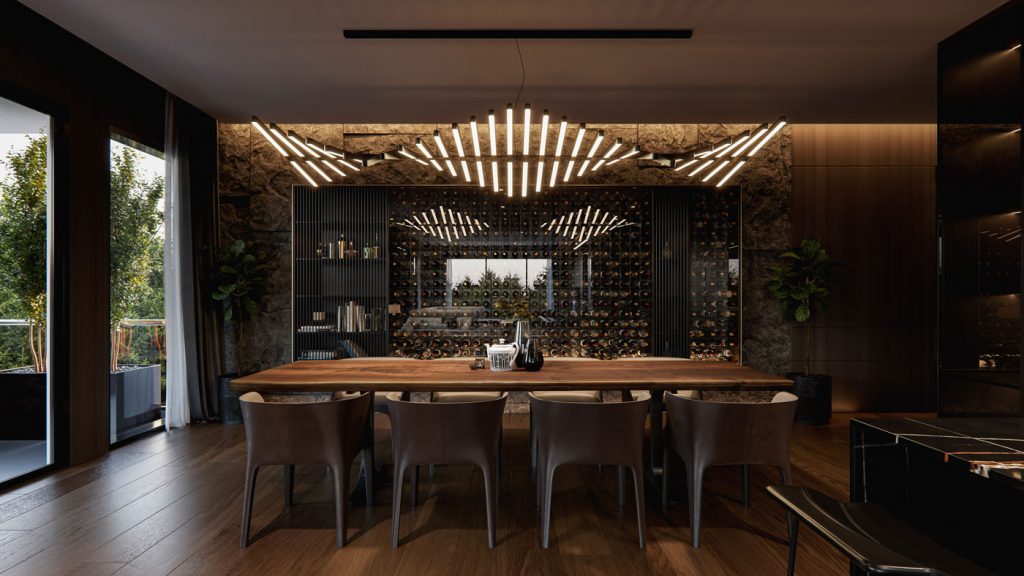 Finishes & Upgrades
When you've gone so far as to dream a dream, you're likely going to want finishes that suit the vision. Granite countertops, hardwood floors, expansive windows, great appliances, specific lighting, crown moulding…the list could go on, and it all adds up. To give you an idea, a granite slab can cost up 78% more than a quartz countertop.[i]
Another consideration is whether the home is subject to restrictive covenants. A homeowners' association may require a builder to use specific materials to keep the home in sync with its neighbouring lots, and those materials may be more or less expensive than what you had in mind.
Exterior Extras
A patio, fencing, pool, landscaping, playground, or any other outdoor feature is not included in the average square/foot numbers listed above. To give you an idea,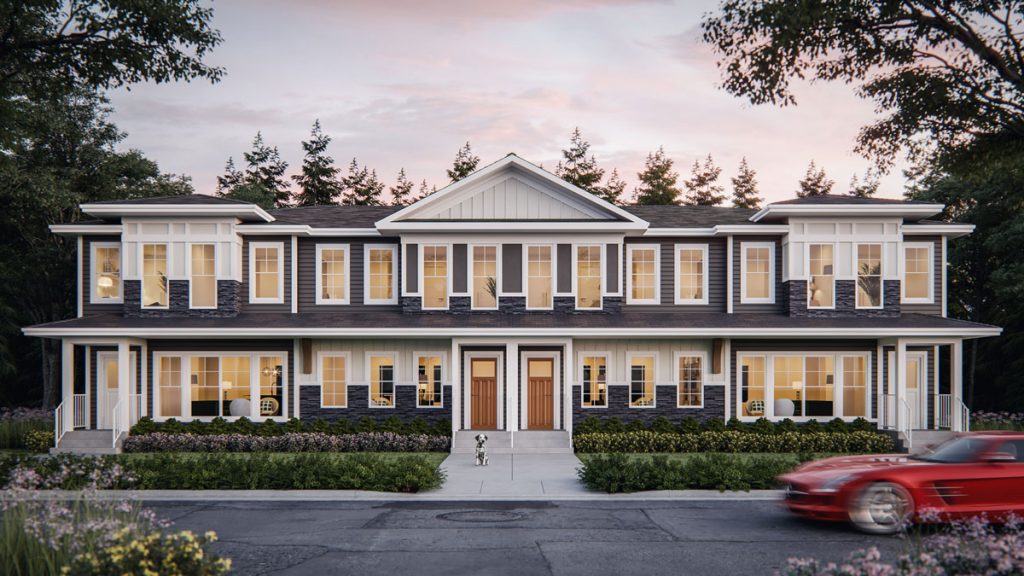 Timeline
Once the land is cleared, permits are obtained and the construction team is ready to go, you can expect to wait about 10 to 16 months before your home is complete (if all goes as planned). Yet, wise folks would know that construction timelines are often held hostage by permit issues, inspections, inclement weather, material shortages, or overly optimistic contractors. That means if you need to have the home finished by a particular deadline, there is a cost associated with turning rain into sunshine and getting material delivered at light speed.
To Customize, or not to Customize
As you can see, customization comes with a price tag. Whether it's a super custom home or a model home build, any addition or upgrade has a cost associated. Yet, at the end of the day, how priceless is it to live in a place that feels like yours and yours alone?