Five Advantages of Buying Newly Built Homes
Everyone knows someone – or is that someone – whose purchased a home that unexpectedly ended up requiring much more than cosmetic work. More often than not, that means thousands in trades work, unmet deadlines, and an unavoidable headache that makes moving a lot less exciting. If that scenario makes you cringe, a newly built home probably sounds like a dream. Here are some reasons why we think it is too.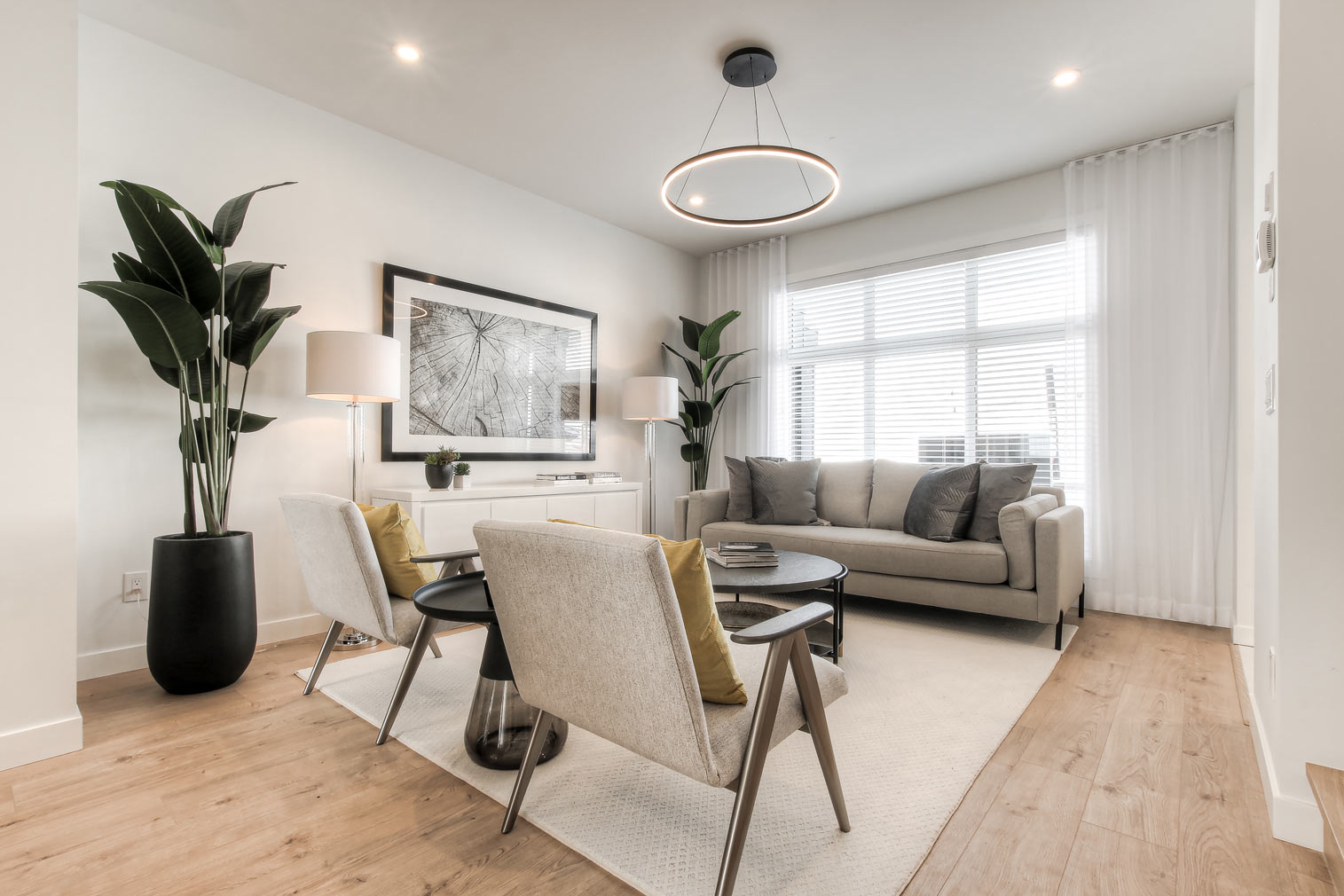 Money Savings
Beyond just saving on renovations in an old home, a new home offers other perks you may not have considered. New homes come with new appliances which mean you get to benefit from all of those warranties that would be long gone for old-home buyers. Having to make a claim for a repair or replacement is far better than having to pay for it.
Plus, new homes are built with energy efficiency in mind. Advanced heating, ventilation and air conditioning (HVAC) systems have fewer weak points and more effective heating/cooling circulation abilities. Saving on energy bills means more money in your pocket for the things you'd really like to spend on.
Less Maintenance & Repairs
Floors squeak, chimneys leak, paint fades and wallpaper goes out of style. You may not have to do a full renovation, but old construction requires repair and maintenance much sooner and more frequently than new builds. For example, roofs last about 20-30 years and furnaces about 15-20 years on average. In Canada, those are two crucial elements for staying warm and dry in the winter. An unexpected repair on either cost thousands of dollars and a considerable amount of stress. Who needs that?
Make It Your Own
Let's be honest, just about everyone has built their dream home in their head. Picturing where you'd put the basketball court, fish tank, spa area or massive walk-in closet plays out beautifully in your mind, but the reality of making it come to fruition might be your worst nightmare.
Fortunately, if you connect with a builder pre-construction you have the opportunity to customize the floor plan and finishes to make your new home feel like you've designed it from scratch. With a layout that works for you and your family, you can skip the remodel and get right to enjoying your new, functional château.
Modern Needs
Older homes are often designed with smaller storage spaces, closed-off rooms, and unmet electrical needs. My grandmother's house even had carpet in the bathroom! That kind of design made sense in an era where heated floors were not an option. Today's builders have an understanding of our modern needs and keep them in mind when designing new homes. Important things like having outlets in every nook and cranny so that you can constantly stay connected to your phone, or electrical circuitry that can handle 20 appliances on at once are all part of the grand plan.
New homes also have things you didn't even know you needed. Soft-close kitchen cabinets will diffuse a fight since your partner won't hear you angrily close the cupboards. Unbelievable amounts of storage space keep you from feeling like a hoarder. Energy-efficient building materials mean the daily discussion about the thermostat is a thing of the past. It all amounts to better living, every day.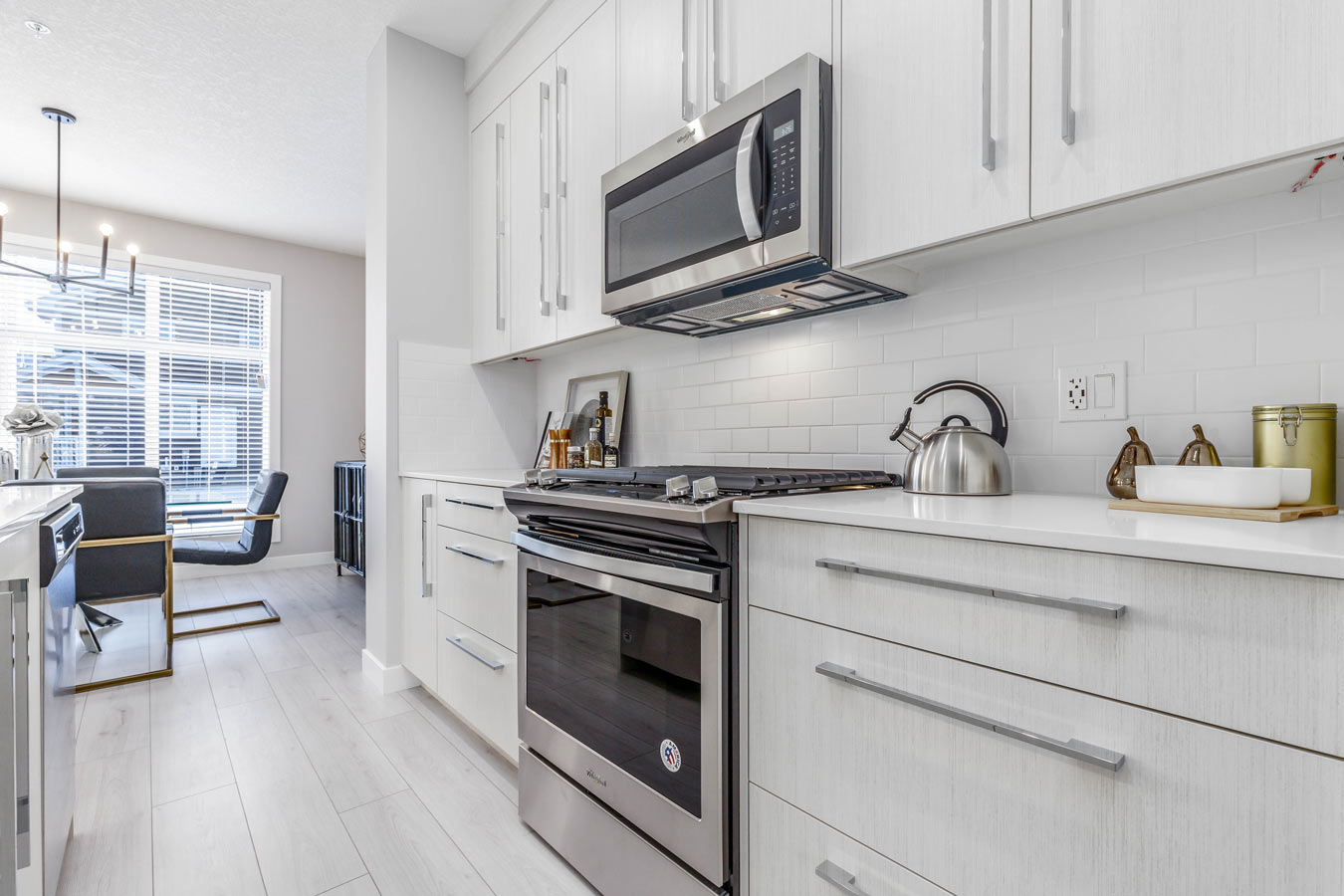 Mental Clarity
What all of these benefits add up to is perhaps the most gratifying benefit of all: mental clarity. Moving can be stressful enough as it is. Parsing through every item you own to decide what stays and what goes can be a gruelling and emotional process, so having a move-in-ready home takes some of the pressure off. Instead of worrying about filling up your new house with furniture just to have to store it soon after for a renovation, you can worry about who gets the best room or what colour palette you want to use in the living room.
Though modern features may not be necessities for life, they truly make existence easier. Disagreements that can be avoided with a more functional living space make those special moments more frequent, than disruptions caused by home inefficiencies. *Disclaimer: new builds don't load the dishwasher themselves.*
An Easy Decision
It's fairly easy to make the case for why new builds make for great purchases. Cost savings, renovation avoidance, customization, and mental clarity are convincing reasons to opt for a newly built home instead of a fixer-upper. Keep these points in mind the next time you are torn between old and new.