Showhome Leaseback Program
Purchase one of our award winning designed showhomes today. We'll pay your mortgage while the showhome remains operational as well as an extra 6% per month! The monthly payment to you covers the cost of your mortgage plus extra cash on top that you can put towards the principle.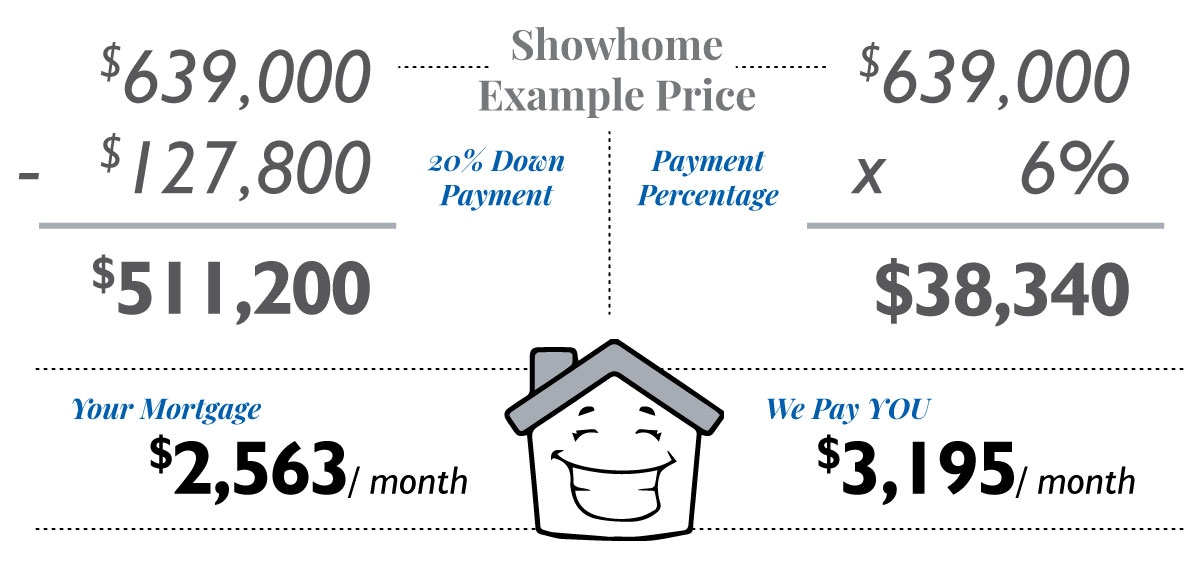 Values will vary according to community – see area sales manager for full details.