Where Life Meets Art
The Mondrian draws inspiration from Dutch painter, Piet Mondrian. The two 6-storey buildings pull inspiration from his abstracted planes and grids to create a new architectural perspective for West District. With curated lobby and common area spaces, one will find artwork that captures movement throughout, while the colour and form welcomes residents and their guests to slow down and experience the atmosphere around them.
Featuring unparalleled amenities such as a gym, pet spa, bike studio, a workshop and two outdoor roof top lounges the Mondrian's residential and commercial spaces will truly be a work or art – inside and out.
Ideally situated in one of Calgary's internationally recognized and most desirable master planned communities, that attracts residents and visitors alike. Discover a serene, amenity-rich lifestyle, surrounded by coffee shops, restaurants, fitness studios, shopping, dog parks and everything in between; while remaining only minutes away from public transportation, downtown and highway one. Commuting to work, picking up last minute groceries, or even heading out to the mountains has never been so easy.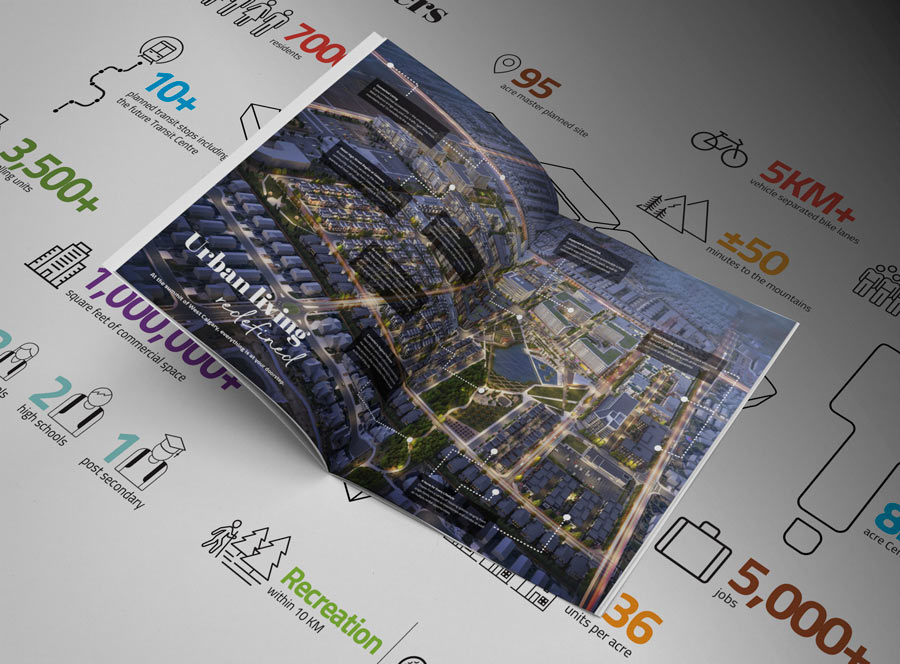 Say Hello to West District
Download the Community Guide to learn more about the grand vision of West District.