How to Love Your Backyard, Even More
No matter the size, outdoor spaces can be full of functional and entertaining features that make summertime in Canada so worth the colder months.
Unlike our indoor spaces, the great outdoors have the added benefit of that thing that always reinvigorates us: fresh air. Once the snow melts away, you might start tossing around a couple of ideas to liven up your back- or front-yards to get the most out of that crisp and comfortable air. If you haven't settled on a particular layout yet, here are a few ideas to inspire you.
Like everything else in home design, the first step is figuring out what you like to spend time doing, so that the space can function properly. Do you want to play soccer with the kids, or do you want to wander through lush gardens? Will you be hosting lots of guests, or do you want a quiet oasis to get away from it all? (trick question – you can have both).
Let's start with the feature that catches everyone's eye.
Water Features
Whether it's a pool, a hot tub, or a burbling fountain, adding a water feature to your backyard is the best way to bring balance to an otherwise terrestrial space.
While pools and hot tubs are bigger investments, they can be both functional and beautiful. Enjoying a glass of wine while you look up at the stars or swimming laps in the morning might be well worth the time, money and effort associated with these bigger water features. With the right landscape designer and experienced contractor, a pool and a hot tub can work seamlessly with the rest of your backyard features.
For the advanced DIY-ers who don't want to dig their own pool, building a small creek with some gravel, a circulating pump, PVC pipe and greenery can be a fun and rewarding project. Circulating water is the gift that cancels out monotonous sounds like traffic and brings a sense of serenity to your backyard. If you're looking for a less time-consuming project, buying a pre-constructed garden fountain or water wall will give you that same soothing sound, but with less labour.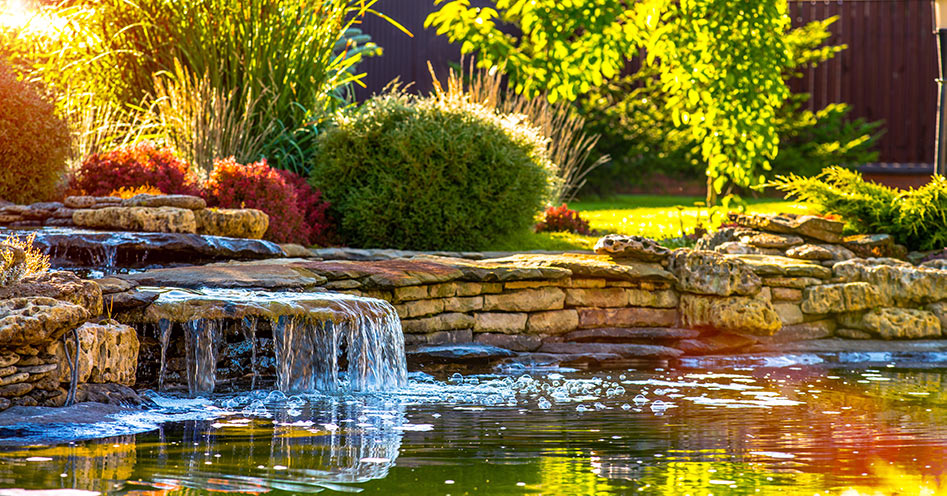 Seating & Sundecks
Ah, the best part about warm weather: soaking up that bright sunshine and fresh air all day.
The key ingredient to staying outside as long as possible is the right seating. Making a wise choice on seating is what makes cozying up with a good book, cooking in the sun, or congregating with friends to enjoy good conversation that much more enjoyable. The beauty of outdoor seating is that there are plenty of options, all designed to meet your desired level of relaxation. You can get lounge chairs, sofas, benches, rocking chairs, swings, hammocks, Adirondack chairs, chaises, or dining seats, just to name a few. Combining any of those seating alternatives will make a dynamic and functional outdoor space that everyone can appreciate.
Of course, you also need to consider the foundation of your seating area. Decks, whether made from wood or stone, create layers and add a focal point to otherwise plain backyards. Where ground-level decks give smaller areas depth without breaking up the space too much, raised decks can create separate areas that serve different purposes. Consider sun exposure, proximity to your house, and views when deciding on the best location for your deck.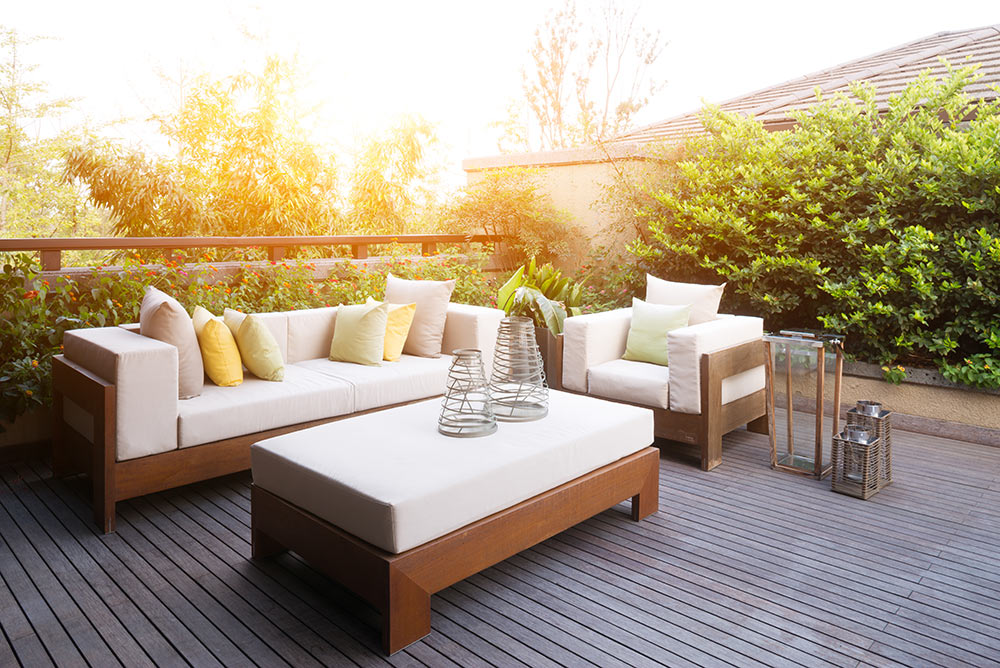 Outdoor Eating
If the kitchen is the heart of your indoor space, consider making it the heart of your outdoor space as well. You can do this with something as simple as an outdoor dining room set or a barbeque, or something more complex like an outdoor kitchen or pizza oven.
Do your grill-master a favor by positioning the BBQ in a way that gives them a great view. Meanwhile, ensure you and your guests will have a stress-free dining experience by placing dining sets under an umbrella, gazebo, or other protective structure. If you're ready to build a full-on outdoor kitchen, consider where a gas line will run, where water lines will run, if electricity is available for a small fridge, and what surfaces are both durable and easy to clean up (hint: granite, concrete, or ceramic tile are great options).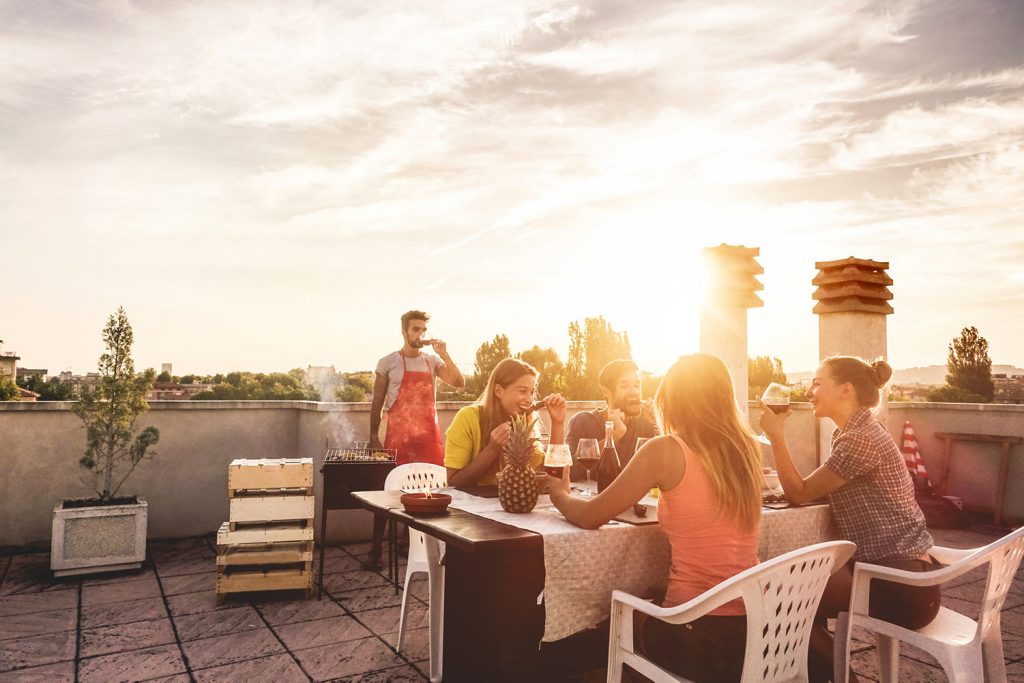 Grass vs. Gardens
Once you've decided on all the other outdoor features, you'll know if you have room for a grassy area or garden. Either option can feel like work or it can be fulfilling, depending on which side of the fence you stand on. Cutting the grass, watering plants, picking up dog do-do, pulling weeds, planting vegetables and herbs, and trimming are some of the tasks associated with the landscape you choose. Consider first which of those sounds more therapeutic than exhausting, and the decision will be easy after that.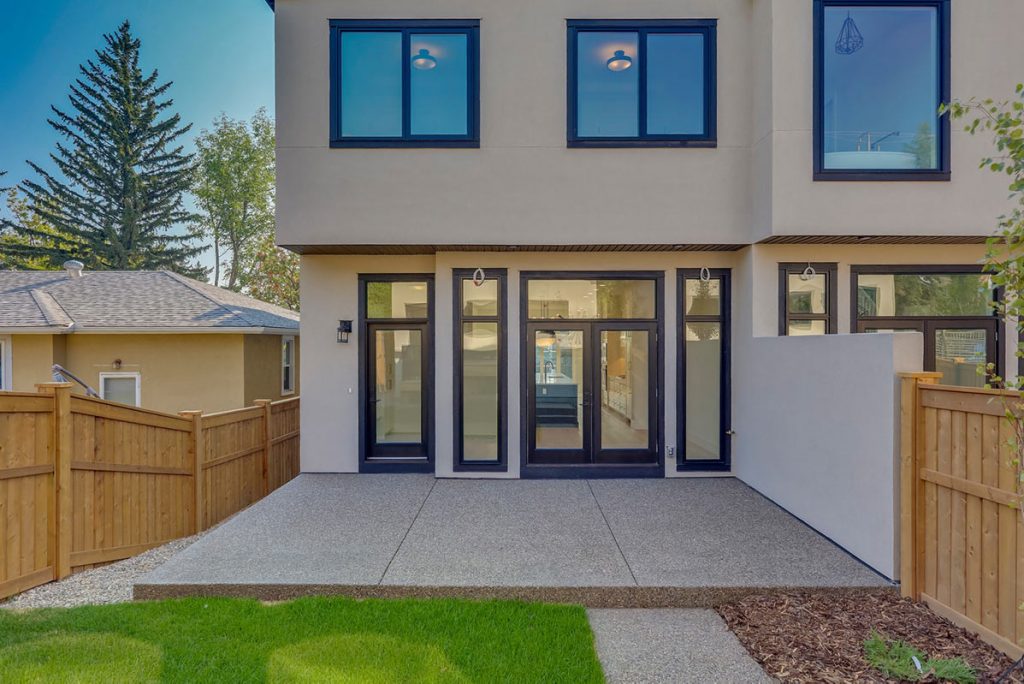 Final Thoughts
When it comes down to it, you really can't go wrong with any of these design features in your outdoor space. More time in nature makes for a more enjoyable life, so do whatever it takes to get out there as much as you can.