Try these energy-saving tips or purchase a Truman Home, to reduce your energy consumption and lower your bill!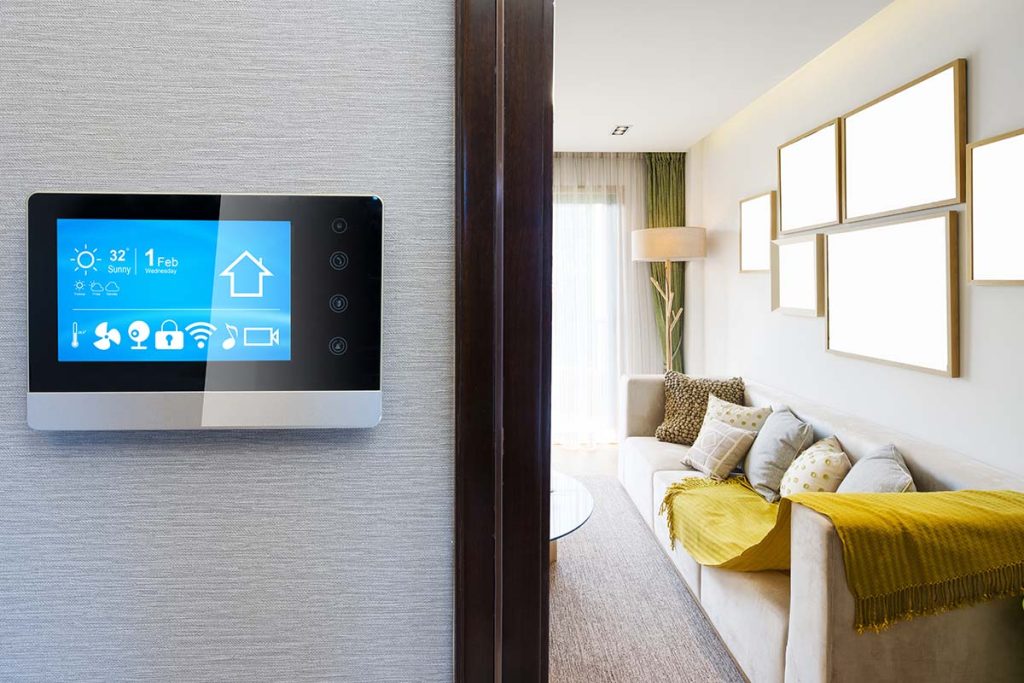 Smart Thermostat
Smart thermostats have many great features, and energy-saving is one of them. Their purpose is to learn the ideal temperature for your home depending on multiple factors: if people are home, what time of day it is, what region you live in, and whether someone is in the room or not. 
Smart thermostats save energy, and thus money, by keeping the temperature low (or high, for AC) for as long as possible. When you're home the temperature is set exactly how you like it, and when you're away the temperature can be a little less ideal for energy savings. This is exactly why we use Smart Thermostats as a standard feature in all Truman condos, townhomes, duplexes and houses. 
Make sure to read the instructions, since the energy you save is based on the boundaries for temperature balance you define. 
Attic Insulation
Insulation is what keeps houses hot in the winter and cold in the summer. The reason attics are so important to insulate is because that's where the most heat transfer occurs. The heat from your house dissipates through gaps in insulation, so when heat rises, most of it escapes through the attic and roof. On the other hand, the sun's rays enter through the roof, and thus the attic, making it a hot spot (no pun intended) for warming the entire house. 
Attic insulation is especially important for homes built prior to 1960. Newer homes, such as Truman homes will likely have adequate insulation. 
Window Replacement
Windows are another culprit for heat transfer, both into and out of the home. Replacing windows helps you save energy by reducing the amount of effort your HVAC system has to exert to heat or cool your home. 
Here are a few key things to look for in energy-saving windows, which you'll find in all our new homes: 
'Low-emissivity' glass means the windows have a thin, transparent coating that blocks ultraviolet rays  

Polymer structural foam insulates windows better by filling in the gaps much tighter than traditional metal insulation

Double- and triple-paned glass windows block more UV rays than single-pane windows
Energy Star Products
Canada's government has been promoting Energy StarⓇ-certified products for the last few decades for good reason. This trusted name categorizes products as energy-efficient while providing rebates to consumers that use them. At Truman Homes, we use Energy StarⓇ products in all of our new builds. 
There is a broad range in certified products, from boilers to AC units, furnaces, thermostats, kitchen appliances, washer and dryers, light bulbs, and building products like roofing and windows. You'll be sure to find plenty of Energy StarⓇ products in throughout all Truman Homes properties. Just be sure to look for the Energy StarⓇ blue sticker next time you purchase home fixtures or equipment.
LED Lighting
Incandescent bulbs are what we've used for the past century, but they are being replaced by more efficient LED -or light-emitting diodes – lights. LEDs use 90% less energy than incandescent lights, making them the easy choice the next time you need to replace a bulb.
At the same time, LEDs have an average of 50,000 hours of life, which is tens of thousands of hours longer than an incandescent bulb, have zero UV emissions, don't contain mercury, and are very durable.* Truman Homes uses LED lighting throughout our builds, from pot lights to light fixtures, ensuring that you're set up for energy savings from the get-go.
Solar Panels
For the most dedicated energy savers, solar panels are a great choice. However, the amount of energy saved depends on your regional weather patterns, how many panels you install, and where on your property they are located. 
Obviously, living in a region with a good number of hours of daily sunlight is a must. Alberta and Manitoba boast the highest annual average of full sunlight hours, at 1,276 and 1,272 hours respectively. The number of solar panels needed to offset your electricity bill depends on how much energy you use in a year, which most companies will help you calculate. Finally, panels must be installed at an angle that will capture the most amount of sunlight in the day. If all of these ingredients make sense for your home, then solar panels are a great investment for future energy and dollar savings.