BUYING A NEW VS PREVIOUSLY-OWNED HOME
Statistically, when most buyers that are given the choice between new or used homes, the majority will choose new. Most of the people who choose resale don't consider new homes, because they believe they cannot afford it. But, did you know a new home isn't as expensive as you think? Buying a home is a big decision, which is why it is so important to consider all your options for one of the biggest purchases of your life. Undoubtedly, a new home should cost more than a resale home, but how much more does it cost? Keep in mind that costs may be slightly higher, but for good reasons. Buying a well-crafted new home means you won't have to worry about extra costs such as new appliances, fixtures or other updates. Even if you get a great deal buying an older home, you may end up paying just as much as you would for a new one!
When the average homebuyers are looking on the market for new homes, they desire a home that has large, open floor concepts, large kitchen islands, long-spanning ceiling joists, tall or vaulted ceilings, and many other modern building features create this type of open floor plan. Older homes were often built with compartmentalized rooms and includes both a formal dining room and a formal living room. Resale homes can be retrofitted accordingly, but this is where renovation costs start to rise tremendously. Having an open floor plan is just one of the many great advantages of buying and customizing a new home to what you want! The power to decide on what you're customizing to your desired home is possibly the greatest advantage of buying new. The home will have your personal touches throughout the house the day you move in. You, not a previous owner, will have already selected flooring, cabinets, counter tops, and more.
Did you know as of 2014, all new homes in Alberta come with a mandatory warranty which covers you for up to 10 years depending on the item? Unlike homes before this date (mostly resales) purchasing a new home means you can look forward to guaranteed protection. From small issues like cracks in the paint and nail pops, to larger problems like leaks or structural problems, home warranty has you covered. Although many of these problems are unlikely to arise in a well-crafted home to begin with, you're sure to appreciate the added peace of mind. Buying a new home is like buying a new car. You don't have to worry about hidden neglect from five years earlier that surprises you, and unexpectedly empties your wallet. Purchasing a new build minimizes your maintenance costs; if you were considering a resale home, you may need to save away to pay for repairs or renovations. Older homes are far more likely to have unforeseen problems and/or outdated features. For this reason, you'll want to have additional funds set aside.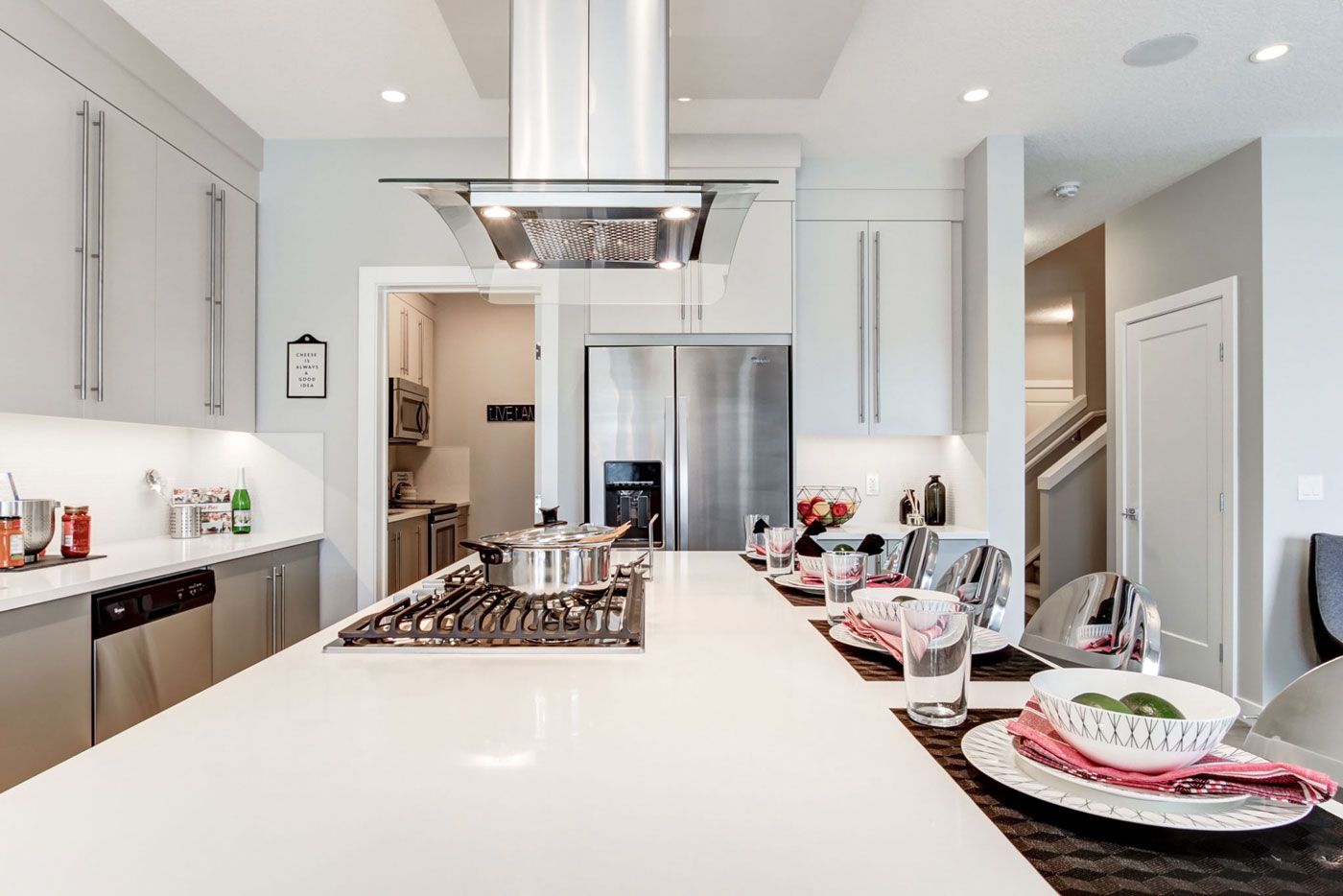 A new home usually means a bigger home. Moving to a larger home means more breathing room for everyone in your family, but the increase in square footage can also mean higher utility costs. Alberta recently adopted energy-efficiency requirements in our provincial building codes and joined other provinces with similar requirements. Which means new homes are increasingly being built with energy efficient systems and money-saving building materials so you'll likely only see a slight raise in your monthly bills if any. Learn about our Sustainability and Social Responsibility efforts by clicking here.
In conclusion, buying a new home versus an older home may end up being less expensive or comparable in the long run. If you're looking into buying a new home, whether it be a single family home, townhouse or condo, we have you covered in almost every quadrant of the city. Head over to our community map to learn where we build.