As we all know very well, 2020 threw a curveball at the way we lived, worked, and spent our leisure time.
With those changes came the need to redesign our living spaces to accommodate more activities, more people, and more sanity. Here are some of the top home building trends of 2021 that you may want to consider if you haven't already.
Main Floor Offices
Since the spring of 2020, many people have transitioned to a new work environment – namely, their homes. This has compelled people to work from the couch, find quiet corners, or take over the kitchen table to get their work done. The longer these situations have been in place, the more we've considered how reasonable they are in the long-term. In the last year, many organizations have leveraged the technology that allows their employees to work from home, which has made – for better or worse – remote work a permanent situation for some.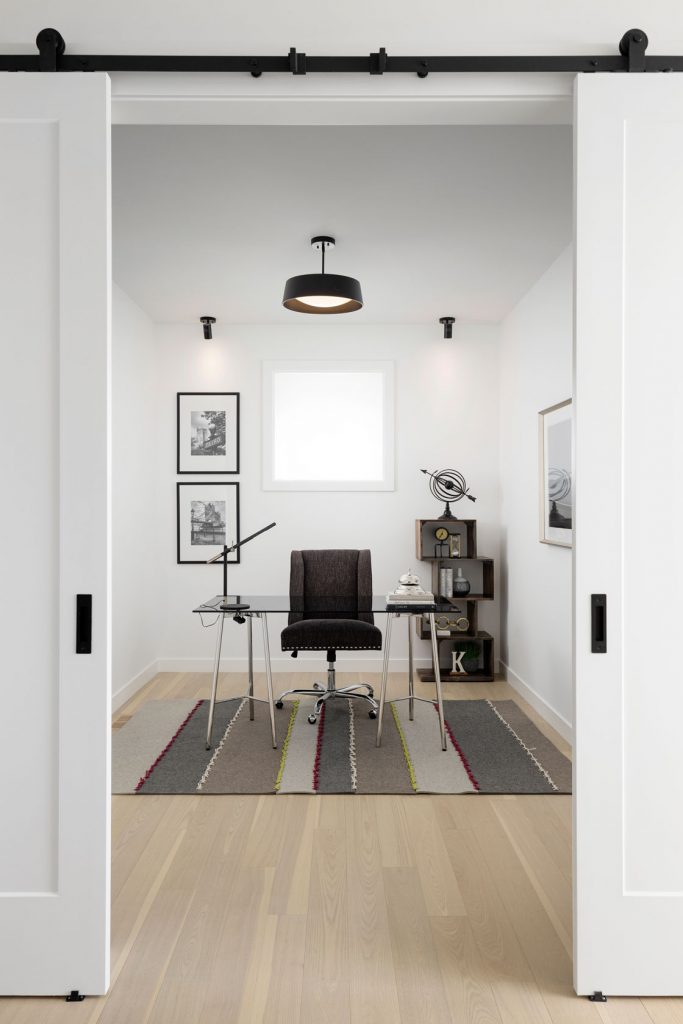 Enter one of the top trends for 2021: the main floor office.
A long-term space dedicated to work has become an essential renovation for many this year. Main floor offices, in particular, are popular since they're on the 'action' floor of the house. Those with formal and informal living spaces have taken this opportunity to turn formal areas that are used less into an office of their dreams, without taking away too much function from the home.
Dividing space in your house into the peaceful oasis upstairs and the busy or active space downstairs makes it easier for our brains to create boundaries between work and leisure time. A main floor office is 'in' the action in the same way that many of our old offices are in a co-working hub where we can enjoy the (somewhat) distant existence of other folks. Plus, it's closer to the front door where you'll need to pick up your online orders, and closer to the kitchen for snack time.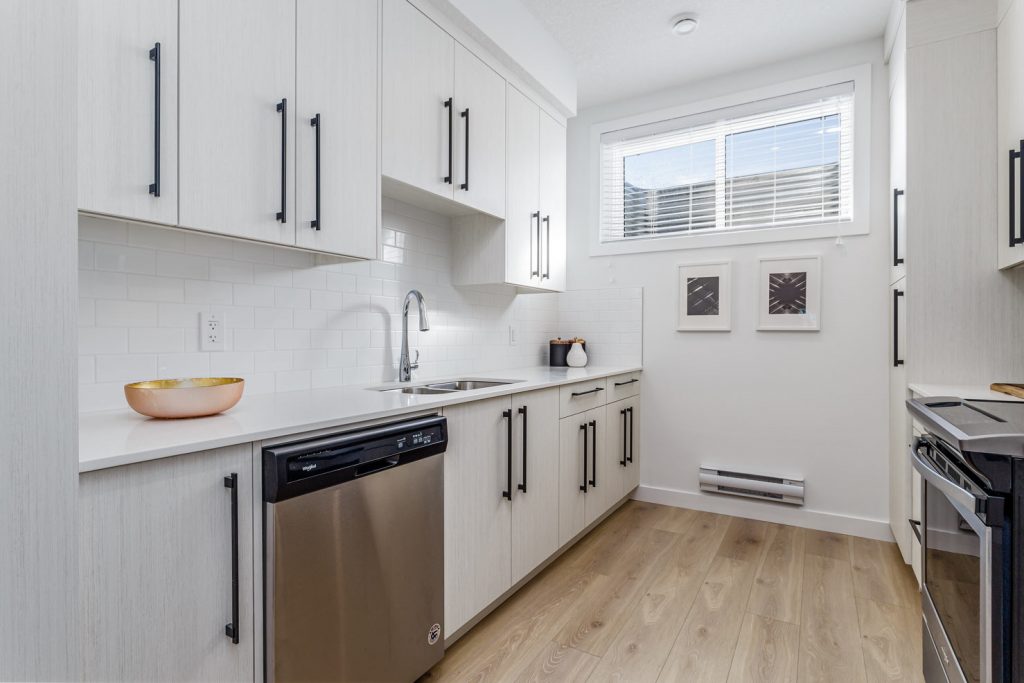 In-Law Suites
Family has become more important than ever since the pandemic made caring for others top of mind. Concerns over health and the desire to be closer to loved ones have made multi-generational homes a top trend this year.
In-law suites give parents or grandparents a private space that feels like their own. Commonly found on the main floor or in a basement that has a walkout, these suites often have a bedroom, small living area, kitchen, and a full bathroom. Homes with ample space also include a separate entrance into the design to create a greater sense of independence. One benefit of installing an in-law suite is that it increases the home's property value, as it's considered additional livable square footage. A drawback is that it can be a time-consuming and costly project if not done correctly. Be sure to find an experienced contractor that understands the local guidelines for in-law suites and has experience building exactly what you need.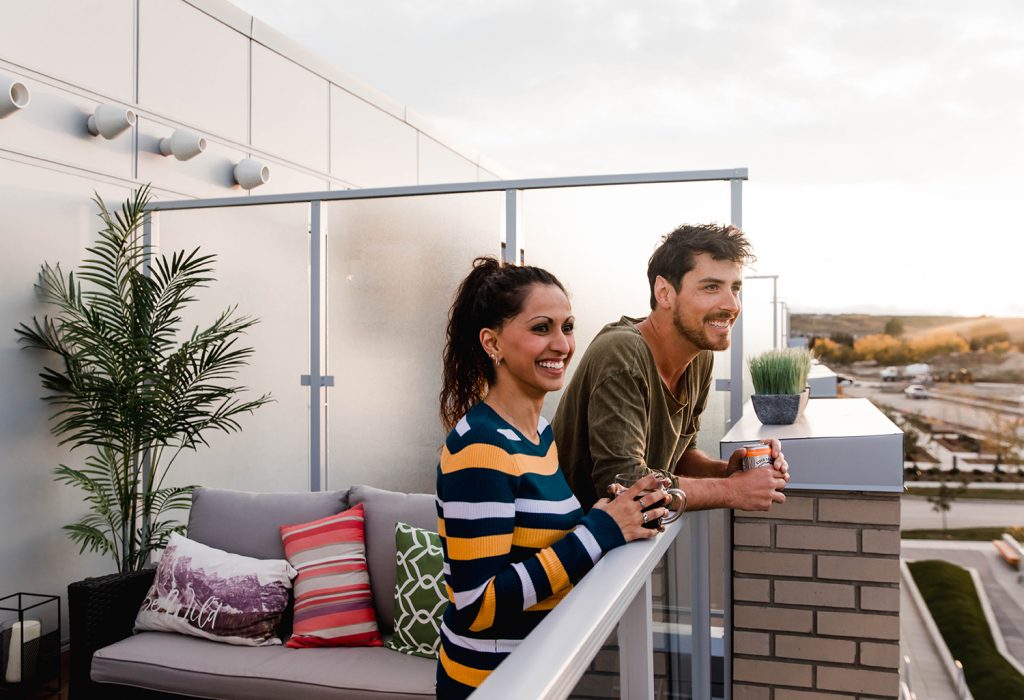 Elevated Patios
The greenest trend of 2021 home building is enhancing our physical and visual connection with nature. Second floor and rooftop patios have become more than just an extra space to hang out, but an essential part of our day. Those working from home whose commute is now completely indoors lose that chance in the freezing cold or dewy summer mornings to breathe in some outdoor air. With no reason to leave the house thanks to online shopping and without a pet that requests a daily walk, we may miss natural cues for going outside.
Patio spaces make for the perfect invitation. With a space that prioritizes both form and function, we'll have a great excuse to take a break outside or even bring out our laptop on a sunny day. Listening to the birds chirp, breathing in the crisp air, and giving our eyes a break from screens with fresh greenery all around make patios – especially elevated ones – a very appreciated extension of the home. The higher up the patio, the better views we have – and there's really nothing better than a beautiful view.
Truman kept this trend in mind when building the Parkside condo in West District. The rooftop patio has stunning views of central park and invites residents to explore the community of Parkside in a comfortable and safe environment. Cozy lounge areas, a fireplace, a BBQ, and a dining area make this rooftop patio the perfect getaway from the insides we've gotten far too used to.